Are you planning for a Kilimanjaro Hiking Tour?
Do you want your hiking trip to be safe, enjoyable, and risk-free?
To increase the possibilities of you, getting those coveted and excited photos of yourself on the top of Uhuru Peak, below are six essential tips. Following these tips will help you maximize the blissfulness of your hiking tour to the roof of Africa and reach your goal!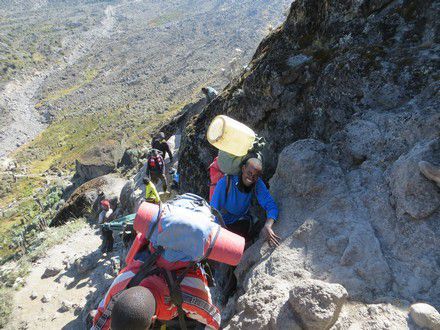 You'll be on the mountain for at least eight days. So if you want to be successful, safe, and have the best hiking experience ever, then pick the right hiking tour on the mountains of Kilimanjaro.

Get yourself correctly trained for a long hiking tour! Know how to deal with cold, how to manage when the oxygen level is diminished, and be physically fit delight in the journey entirely.

Be physically and mentally prepared for the Kilimanjaro Hiking Tour! You know it is going to be long, stringent, and exhaustive to reach the top. So be calm, patience, and focused.

Make sure to have the right clothing, gears, and accessories with you including a pair of waterproof and sturdy trekking boots, a good down jacket, a platypus water carrier, a Nalgene-style plastic bottle, and a full kit bag.

Keep your body perfectly hydrated while climbing the mountains of Kilimanjaro! Always try to drink approximately five liters of water all through the day to stay hydrated.

Always remember, slow and steady wins the race! So have patience and move slowly. Don't turn hiking into a marathon; otherwise you'll be exhausted.